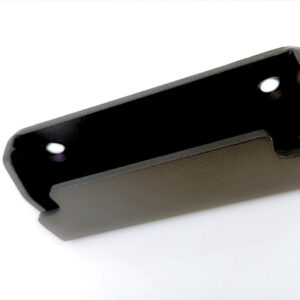 Patterned aluminum sheet is a high-cost modern material with many types, which is very widely used in furniture, such as refrigerators, air conditioners, carriages, platforms, screen skeletons, various suspension beams, etc. According to the aluminum plate pattern can be divided into the following types.
Five bars aluminum alloy pattern plate because the pattern on the surface of the aluminum plate is arranged in accordance with five concave and convex patterns in accordance with the relative parallel, and each pattern and other patterns present 60-80 degrees angle between, so this pattern has excellent anti-slip performance. Domestic usually use this kind of aluminum plate as anti-slip and with good anti-slip effect, the price is also cheap.
Compass aluminum alloy pattern plate: non-slip aluminum plate, and five bars play the same effect, but not often applied.
Orange peel aluminum alloy patterned sheet is divided into: classic orange peel patterned aluminum sheet, whose surface shows a pattern similar to orange peel, so it can also be called orange peel patterned aluminum sheet, which is a common patterned series of products for refrigerators, air conditioners and packaging.
Lentil pattern aluminum plate is a common style of non-slip aluminum plate, with good anti-slip effect, mainly used for carriage, platform anti-slip, cold storage floor anti-slip, workshop floor anti-slip, elevator anti-slip aspects.
Spherical pattern aluminum plate can also be called semi-circular spherical pattern aluminum plate, the surface presents a small spherical pattern, just like a small pearl, so this aluminum plate can also become a pearl pattern aluminum plate. It is mainly used in outer packaging. The appearance is more beautiful, due to the special pattern, the strength of the aluminum plate is much higher than other pattern series.
Custom Metal Box Manufacturers | Custom Sheet Metal Enclosures | Custom Aluminum Box | Custom Sheet Metal Boxes | Custom Metal Boxes | Sheet Metal Supplier | Steel Box Manufacturers | Sheet Metal Box Manufacturers | Custom Made Metal Boxes | China Sheet Metal Manufacturer | Outdoor Vending Machine Enclosures | Equipment Enclosures | Machinery Enclosures | Machine Enclosure | Machine Enclosures | Industrial Machine Enclosures | Metal Enclosures for Electronics | EV Charger Outdoor Enclosure | Outdoor EV Charger Enclosure | EV Charger Enclosure | Custom Aluminium Box | Custom Steel Box | Metal Box Supplier | Metal Enclosure Manufacturer | Sheet Metal Enclosure Manufacturers | Metal Enclosure Box Manufacturer | Metal Enclosure Manufacturer | Aluminium Box Manufacturer | Outdoor Equipment Enclosures | Enclosure for EV Charger | EV Charging Enclosure | EV Charger Enclosure | Aluminium Box Manufacturers | Equipment Enclosures Metal | Sheet Metal Enclosure | Metal Enclosure Box | Metal Enclosure | Enclosure Box Price | Sheet Metal Manufacturers | Sheet Metal Manufacturing companies | Custom Made Aluminium Boxes | Custom Made Metal Box | Aluminum Sheet Metal Fabrication | Aluminium Sheet Metal Fabrication | Auminium Tool Boxes Made to Order | Custom Metal Enclosures | Custom Stainless Steel Box | Custom Made Aluminum Boxes | Metal Box Manufacturers | Custom Steel Enclosures | Custom Stainless Steel Enclosures | Custom Metal Box | Custom Aluminium Box